TEAM OF EXPERTS
Dr. Natalia Balcázar. CEO.
She is ENVIROpro's owner since July 2005. She is active in environmental, gender mainstreaming networks and in the European scientists support network Marie Curie Fellows Association (MCFA).
After finishing her doctorate in environmental management in 1992 she moved to Germany with a post-doctoral fellowship. She works in the consultancy area since 2001.
She provides also soft-skills training with Skills-Route and PROFIL-Experten.
Dr. Ralf Resch. Expert on CSR and Sustainable Development
Our expert for sustainability management is the Master of Business Administration Dr. Ralf Resch. His main interest aims CO2-balance, ecological balance, resource efficiency and renewable energy. He is co-founder of the network "Die Nachhaltigkeits-Berater" (Sustainability Consultants). More information: www.rarena.de.
Dipl.-Kffr. Mandana Wilcox. Project manager.
Degree in Business with focus on service management and retail and human resource management. Our great support in our projects and in all areas of ENVIROpro. Her expertise, analytical skills and experience are essential in the implementation of our projects and an asset to our team.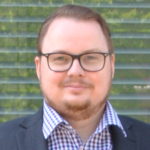 B. Sc. Florian 
Kreppel
. Project manager.
Bachelor of Sciences for Quality, Environment, Work Safety and Hygiene (Tech. University Rhine-Waal). With his support we are working in more environmental and energy efficiency projects.
Dipl.-Ing. Johannes Lindhauer. Expert on environmental emissions and safety at work
.
Our security ingenieur and expert for waste reduction, occupational safety and fire protection. He supports companies with approval procedures following the German law BImSchG and has many years expertise acquired at foundries. More information: www.enviro-net.de.
Dipl.-Ing. Klaus Weyler. Expert in environmental and energy management systems
.
Our material processing engineer is expert in the areas of quality, environment and energy management systems. He enriches our team with his many years of experience in the fields of energy related regulations, biomass power plants, incinerator plants and power plant technique.
Andrea Gloria. Expert on quality management
.
Our specialist in quality systems and process optimisation. She has been supporting enterprises in the areas of medicine and healthiness, food and chemical industry for more than 17 years, improving their processes and implementing the Norm ISO 9001. She is certificated as auditor in Germany and she is expert in hygiene. More information: www.andrea-gloria.de.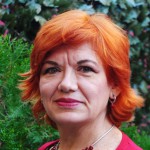 Charo Onieva. Representative in Spain.
She is our specialist in social media and communication. Her organising ability allows us to offer our knowledge in workshops and seminaries also outside Germany. More information: cincuentopia.com.